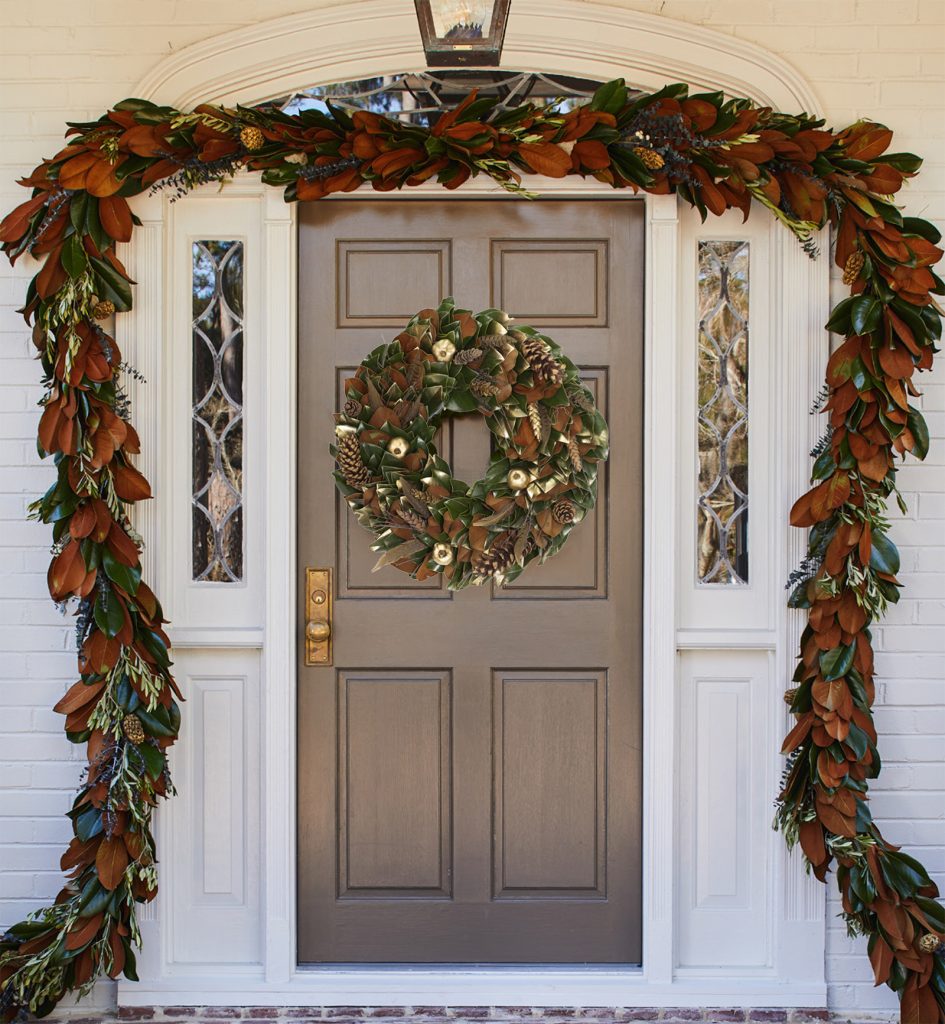 Presenting the 2023
Carolina Foothills Garden Club
Greenery Sale
Thank you so much for your orders!

PICK UP: Wednesday, November 29, 9am – 6pm
PICK UP LOCATION: Feed and Seed
701 Easley Bridge Road, Greenville, SC
Sale reopens fall of 2024!
Sign up for Greenery Sale updates below.
Want to be on the list for next year? Please provide us with your info below, and we'll be certain to notify you about our next greenery sale. *
* We never share your email and will only use your information to contact you regarding any upcoming greenery sales.
You won't find more spectacular greenery anywhere else in town. These lush, beautiful designs will adorn your home and office with the spirit of the season. Choose several for yourself and more for family and friends.

———————————————————-
Sales proceeds will benefit Falls Park, Sue Simpson Garden and educational projects and opportunities that promote a knowledge and love of gardening and protection of our environment.
Signature Wreath
The Golden Woodlands 24″
This fresh holiday wreath is natural and warm with loads of elegance for the season. Fresh copper and green magnolia leaves are accented with gold pinecones, feathers, shimmering twigs and gold pomegranates. Gold lacquered magnolia leaves are nestled in the mix of this beautiful and dramatic wreath making it a "signature selection."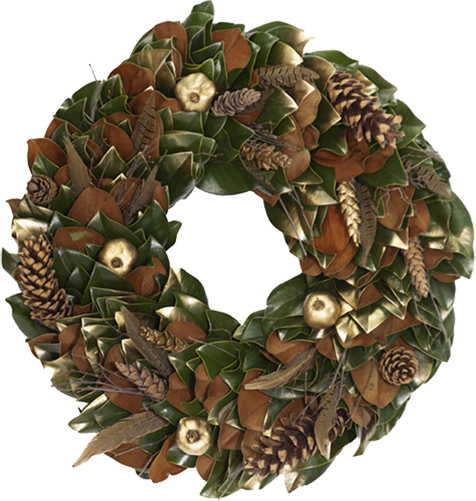 * There Will Be No Delivery or Shipping Available for Orders.
______________________________________________________________________
* Last day to order is
Monday, October 30, 2023
* Order Pick up is
Wednesday, November 29, 9am – 6pm
Pick up location is
Feed and Seed, 701 Easley Bridge Road
Directions: (click for map)
From Pendleton Street, go west on Easley Bridge Road to the light at Second Avenue, take a left. Then take the first left into Judson Mill. Feed and Seed will be on the right. Park in the lot and follow signs for Greenery Sale.
______________________________________________________________________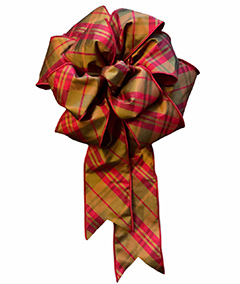 Handmade, wired bows in 4″ silk ribbon will be available for purchase at Feed and Seed on pick up day for $22 each. Supply will be limited.
______________________________________________________________________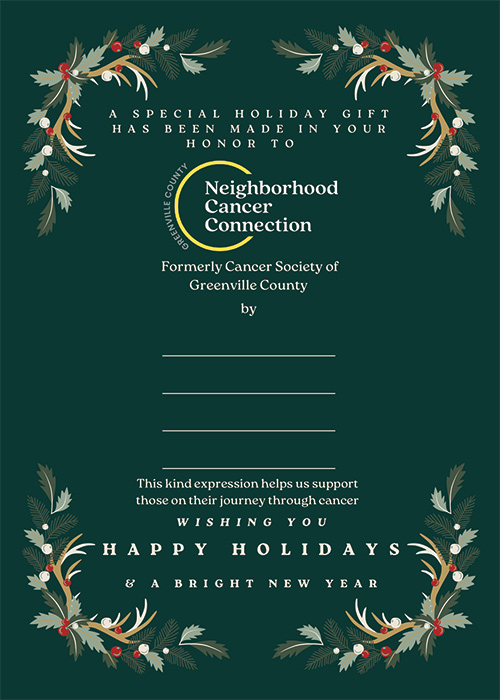 Holiday Honor cards will be available from representatives of Greenville County Neighborhood Cancer Connection, formerly Cancer Society, at Feed and Seed pick up site on Wednesday, November 29. This is in appreciation of their returning the Greenery Sale to the Carolina Foothills Garden Club."
______________________________________________________________________